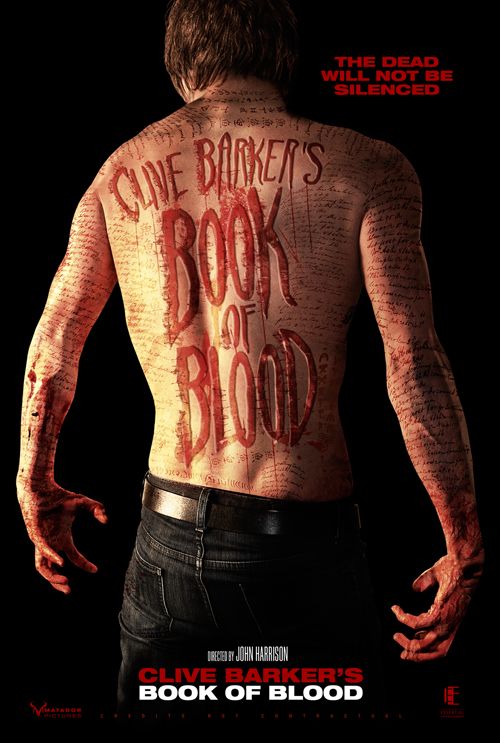 Following my viewing of The Midnight Meat Train, I was looking forward to the other longest-held item in my "to be viewed" collection, the 2009 film Book of Blood, based, strangely enough on the framing narrative of Clive Barker's Books of Blood collection of short stories, "The Book of Blood" and "On Jerusalem Street (a postscript)". As these two stories offer an excellent way to view enter and exit the entire collection, they seemed a strange duo to turn into a film, but, as a long-time fan of Clive Barker's work, it certainly got me interested.

The film follows a young man named Simon McNeal (played by Jonas Armstrong) as a young medium hired by a paranormal researcher to investigate a haunted house. Unlike the original work, which, like The Midnight Meat Train,is quite short, the film expands the original story to include background on the researcher, Mary Florescu (Sophie Ward), and her own relationship with the events in a haunted house.

Overall the film does a good job with scares and like The Midnight Meat Train, is pretty gruesome, but it falls to the same problem as the previous adaptation, in that I feel it would have done better as a short film. This isn't to say every short story must be made into a short film, as stories from the same collection were made into the films Candyman and Lord of Illusions, both great films on their own, and adaptations which brought more to the original story. I just felt that these two stories in particular, would have been served better in a shorter (perhaps televised) format.