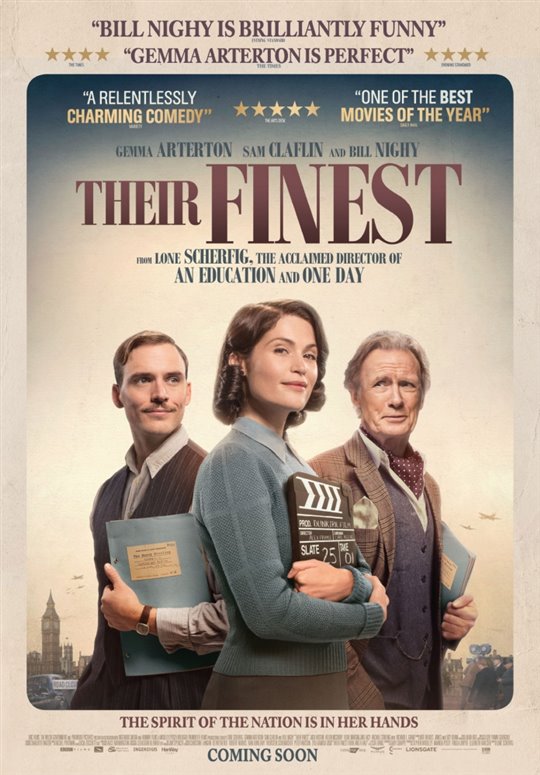 Lone Scherfig's Their Finest, based on the 2009 novel Their Finest Hour and a Half by Lissa Evans, focuses on a film production by the British Ministry of Propaganda during the Second World War about the evacuation of Dunkirk. In many ways however, the film is about stories; why we like them, how we use them, and what goes into them.

The film takes place in 1940 and follows Catrin Cole (played by Gemma Arterton), a young writer hired to work for the Ministry and her growth as a writer and teller of stories. The film looks at film production from the point of view of writers, editors, producers, actors and executives, and works as both a great war story, and a story about how to tell great war stories.

The concept for the film within a film, two sisters piloting a stolen boat to aid in the Dunkirk evacuation, shifts from the actual event to the varied ways in which the story must or might be modified to better work as a film to inspire Britain, and perhaps even America into joining the war effort.

A really great picture, filled with heart, hope, and a love of the medium of film.