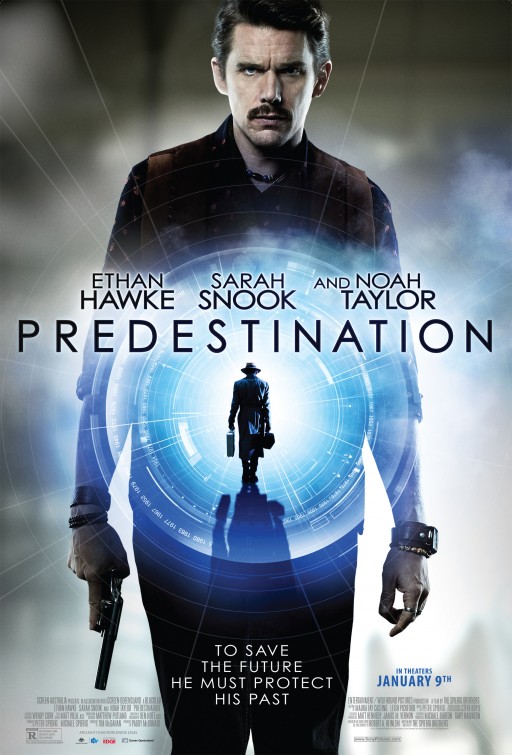 There's always a risk that when it comes to adapting a beloved story something is going to go wrong.
When that story happens to be one of the classics of a beloved genre, it gets even trickier...
So imagine my apprehension at seeing that a movie version of "the mother of all Time Travel stories" was about to be made into a major motion picture.
Robert Heinlein's 1959 short story All You Zombies, is, for many people, one of the classics of the genre, right up there with Clarke's The Nine Billion Names of God or Bradbury's A Sound of Thunder (also a must-read for time travel fans), All You Zombies stands pretty high on the must-read list of science fiction.
The film totally impressed me - working it's way through the labyrinth-like storyline and using simply unbelievable makeup and visual effects the story caught my attention, stayed true to the original, and even gave it a twist or two I wasn't expecting.
Totally worth a viewing.