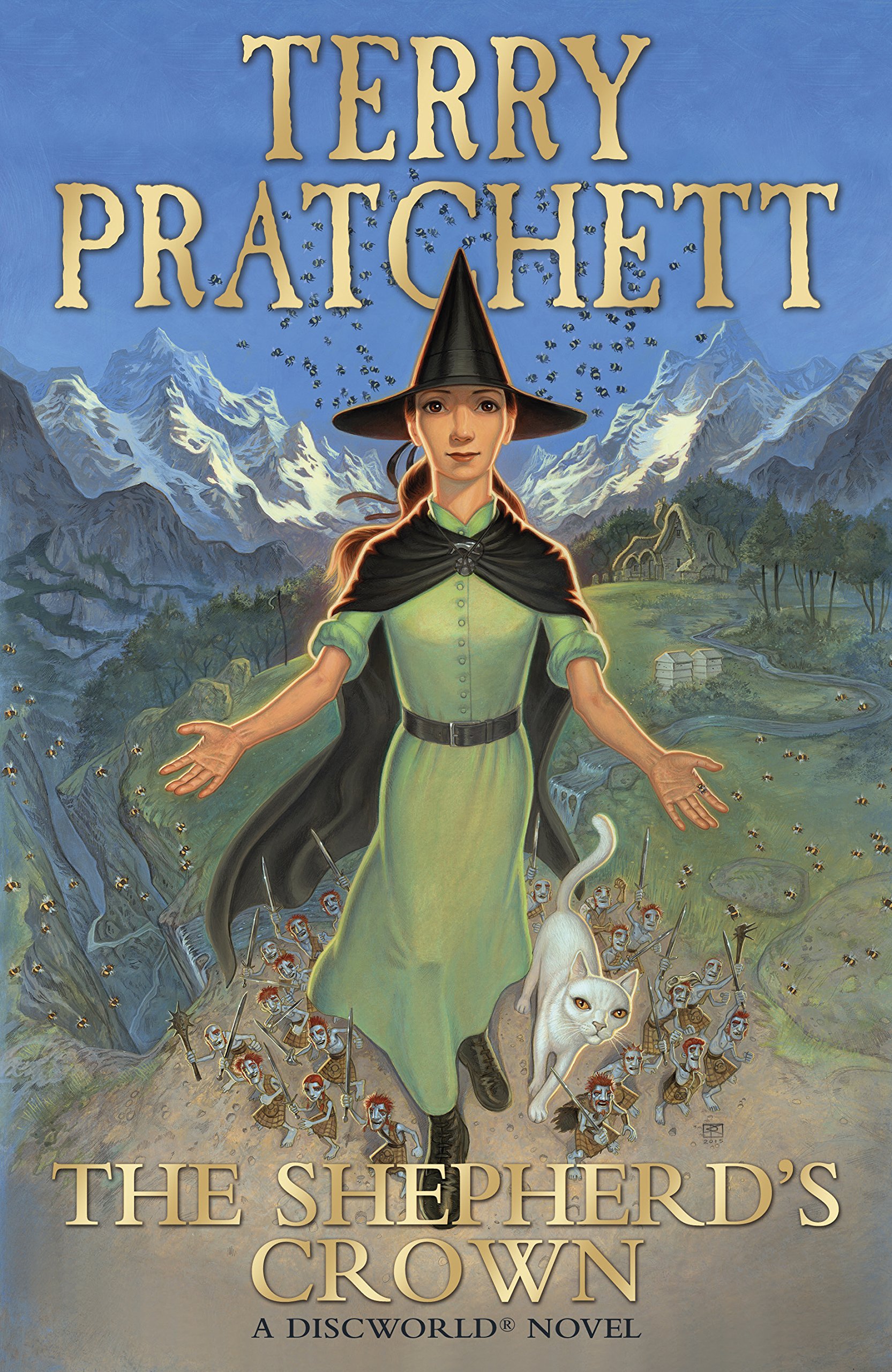 Not counting Good Omens (which I read back in 1990 when it was first published), I began reading the works of Terry Pratchett back in 2005, and at a book a month, it took me nearly five years to catch up to his prodigious output. Over those years in his books I met Rincewind, The Librarian, DEATH, Granny Weatherwax, Samuel Vines, and perhaps my favourite of his characters, Tiffany Aching.

Originally introduced as a nine-year-old cheese maker, Tiffany also happens to be, potentially, the most powerful witch in existence in Pratchett's Discworld series, and it is to Tiffany he returns in his final Discworld novel, The Shepherd's Crown.

The final book focuses largely on growing up, taking responsibility, and learning to understand the world around you. In the novel, Tiffany is faced with many choices, some very old, and a few quite new, but each needing to be addressed so she can become the adult she has been growing into over the five books she features in:

The Wee Free Men (2003)
A Hat Full of Sky (2004)
Wintersmith (2006)
I Shall Wear Midnight (2010)
The Shepherd's Crown (2015)

The book is pretty delightful, although it was a bittersweet experience, as this is the final book ina series I've been enjoying for over a decade, and as with most of my favourite series, I wish there were more.