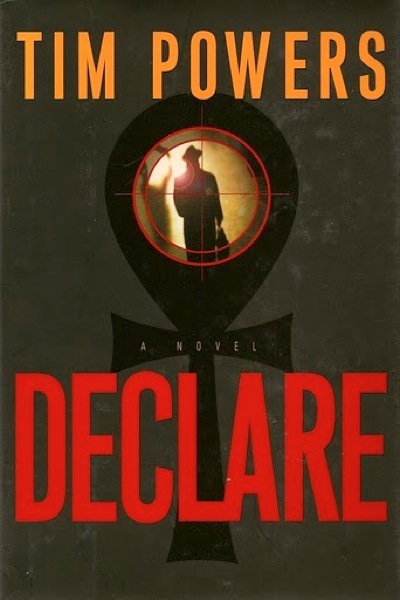 Reading my latest Tim Powers, Declare (2001), winner of the International Horror Guild Award and World Fantasy Awards for Best Novel, I'm finding it a little tricky to explain how much I enjoyed this book.

Focusing on spies in Britain and Russia during the Cold War, and taking place just after the second world war and in the early sixties, the book takes a number of real world events and people and weaves around them a story filled with dark magic and a pretty terrifying concept for the dominance of the USSR during the period.

Although Powers novels are filled with a large cast of characters, different timelines and convoluted plots, I found this book (which has all three of those aspects) moved at a really great pace and put me in mind of the spy fiction of John Le Carré.

The story works as most great spy novels do, with intrigue, sadness, and a large focus on past events and cause and effect. A really great book and one I'll definitely be looking to add to my shelves in future.